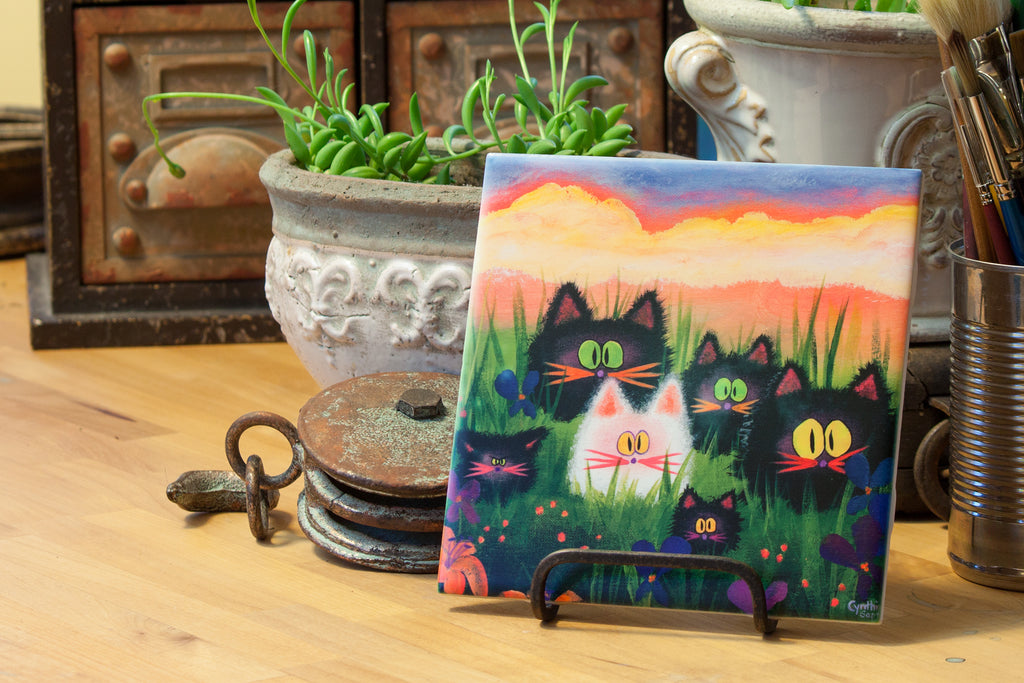 A Herd Of Kitties - Ceramic Tile
A herd of kitties can't dance on the head of a pin, but they do fit on a tile.  
Cranky Cats on ceramic tiles. Use as a trivet or hang them up - they have a cork backing and a hanger attached. Some people display them on plate easels. Heat-resistant. Six by 6 inches.
---
---
More from this collection