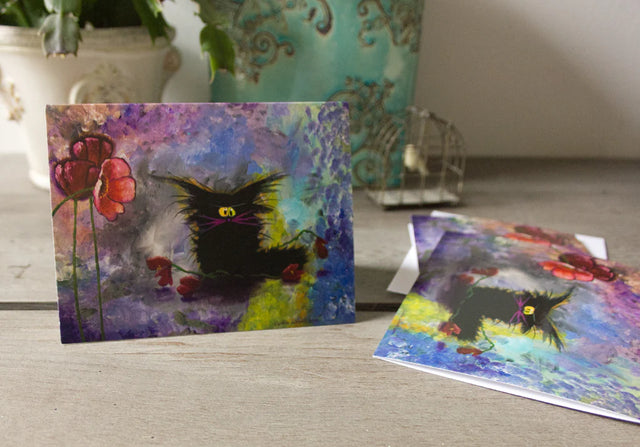 Welcome to The Cranky Cat Collection™!
Cats. Yes they're cute and fuzzy but there's more to the story than that. There are claws ... and then there's that look on their face: they're cranky. Who knows why? They aren't saying.
I paint cats. This is where you can get my artwork — in matted prints and note cards, on ceramic tiles, and every year, a calendar. Welcome!
— Cindy Schmidt

FREE DUST PARTICLE WITH EVERY PURCHASE
Do not even think about returning this item. Once it ships it's all yours.